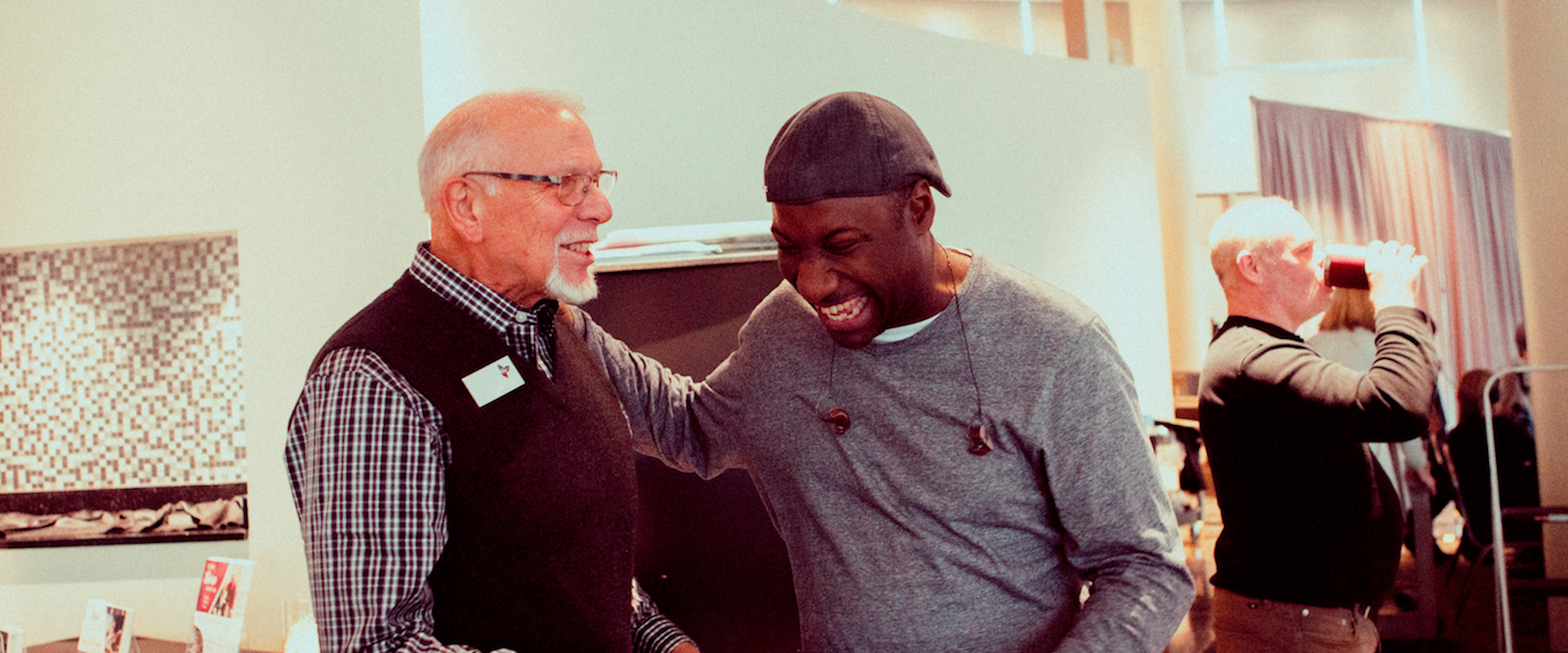 Men's Ministry
Men's ministry provides ongoing opportunities and events from the golf course to small group gatherings. Providing space for men to process the complex issues of our lives through the lens of a faith centered on the way of Jesus is a priority for our community. We welcome men of all backgrounds and life-stages to join us.
Want to stay up to date on all thing's Men's Ministry related? Subscribe to our email here. Have questions or ideas? We'd love to hear from you, please contact Pastor Eric Haskins at ehaskins@ChristChurch.us
+

Men's Third Thursday Eats
Third Thursdays | 6:30 p.m.
Oak Brook

+

Food Pantry Pack Up Team
Monthly, Second Saturdays | 10:45 a.m.–12:00 p.m. | Salvation Army

Second Saturday Food Pantry Clean Up Team
Monthly | Salvation Army Oakbrook Terrace | 10:45 a.m.–12:00 p.m
Each month we need help at our food pantry hosted at the Salvation Army (1 S. 415 Summit Ave., Oakbrook Terrace). A specific and special need is in relation to the tear down and packing up once our clients are served. Great opportunity to fill a big need in a short amount time making some new friends in the process.

+

Men's Community Groups
Wednesdays | 6:30 a.m.
Oak Brook

Starting September 13 | 6:30 a.m. | Oak Brook | Fellowship Hall

This is a great way to start your Wednesdays. This fall we'll continue to use the accessible resources of RightNowMedia. Each week we experience a centralized time of study and then continue building community through discussions and reflections around the tables.

+

Mens' Breakfast Fellowship
Thursdays | 6:30 a.m.
Oak Brook

Thursdays | 6:30 a.m. | Oak Brook | Fellowship Hall 3

This group starts their Thursday with friends and Scripture. We begin with food and fellowship followed by biblical teaching

Coffee, orange juice, and pastries are provided for a free will offering. Meeting ends by 7:45 a.m. and it is no problem if anyone needs to leave early!

+

Rooted
September 17–November 19
Oak Brook | Butterfield

Rooted Groups

September 17–November 19
Sundays | 3:00 p.m. | Oak Brook
Sundays | 6:00 p.m. | Butterfield
Thursdays| 6:30 p.m. | Oak Brook

Being a part of a 10-week Rooted group requires an investment of your time and commitment to engage in the weekly readings and reflections, participating in group discussions and volunteer initiatives. We recommend Rooted as a great first step to getting involved in small group life. Former Rooted participants have hailed this as one of the best experiences on their faith journey.

Because Rooted is such a unique and immersive experience, we suggest reading through the Rooted: What You Need to Know section below.

Begin your Rooted journey by registering for our fall session below.