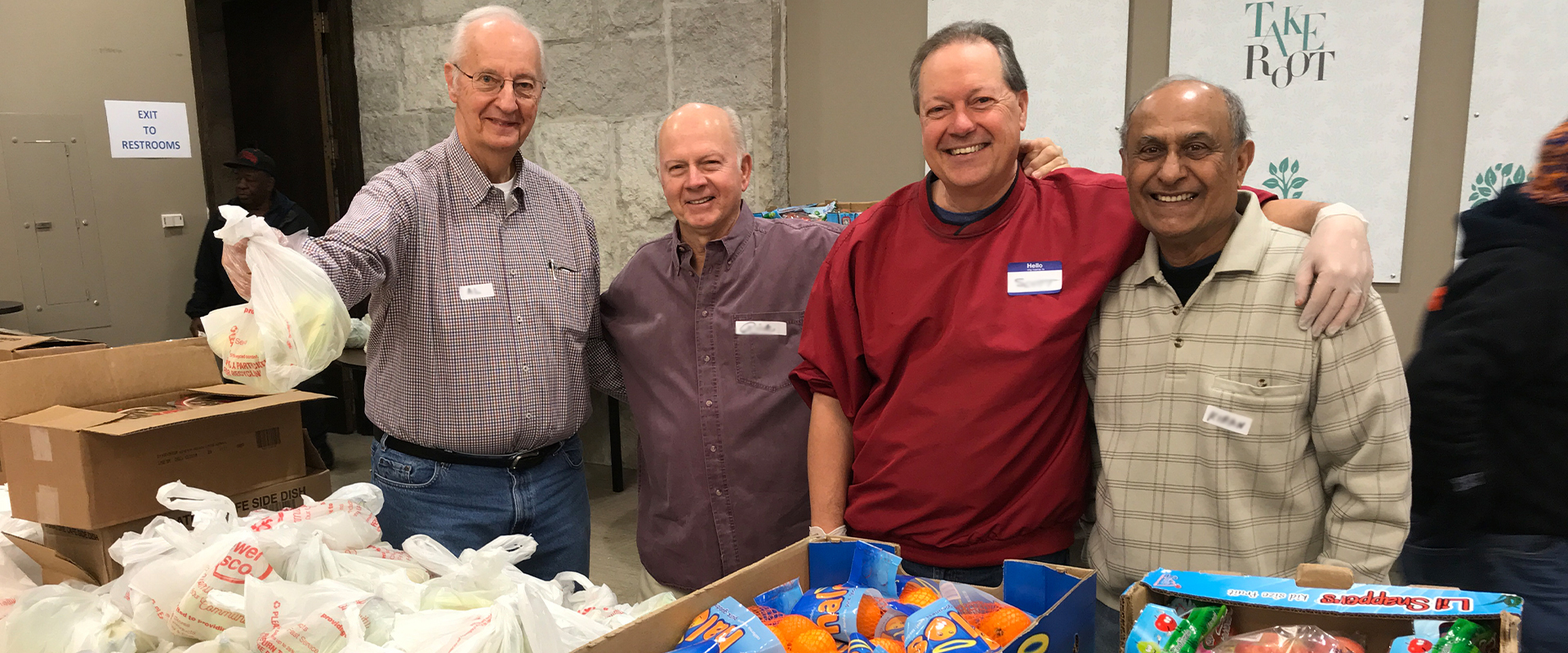 December Food Pantry & Coat Distribution
Saturday, December 9
Christ Church Oak Brook | 501 Oak Brook Road | 7:00–11:30 a.m.
Christ Church is committed to helping to relieve suffering in our community. 2023 has brought an increased need to address the rising costs of food and clothing. We are here to help.
Join the food pantry team on the second Saturday of each month to distribute food and clothing to neighbors in need. Volunteers are needed beginning at 7:00 a.m. Clients are served from 8:00–11:00 a.m.
---
If you are not available on Saturday or would like to provide additional help, there are a number of other ways to serve throughout the week:
TUESDAY SORTING & INVENTORY
Christ Church Butterfield | Weekly
Help with sorting and inventory of food donations at Christ Church Butterfield, 2S361 Glen Park Rd., Lombard, IL 60148. Training is available at 10:00 a.m. every Tuesday.


WEDNESDAY TRUCK LOAD-UP
Life Storage, Elmhurst | 5:15–5:45 p.m
Christ Church Butterfield | 6:00–6:30 p.m.
On the Wednesday before the Pantry, join us at Life Storage, 953 S. State 83 (frontage road on the east), Elmhurst, IL 60126 and/or Christ Church Butterfield 2S361 Glen Park Rd, Lombard, IL 60148 to load donations onto our truck.
FRIDAY PANTRY SET-UP
Christ Church Oak Brook | 1:30–3:30 p.m.
Join the team to help with set-up.
Contact: Kelly Shiell | kshiell@ChristChurch.us | 630.321.6761